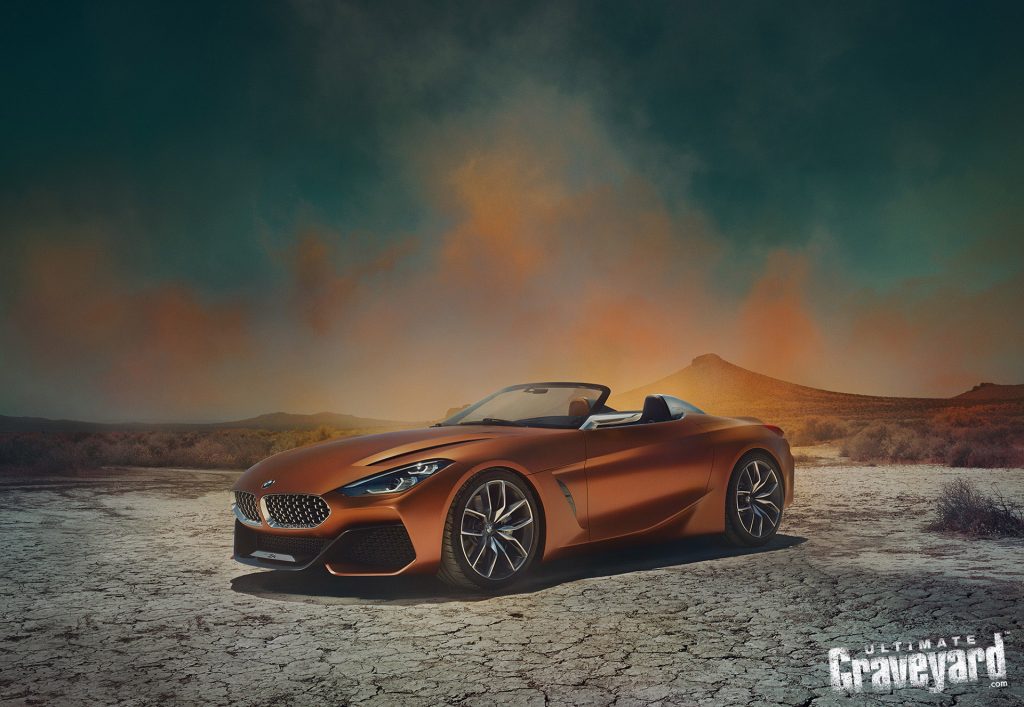 When BMW was looking for a place to shoot their new "top secret" Z4 Concept car, they needed a private desert location (away from the prying eyes of car photographers trying to get the first images), vast open land, a dry lake bed look and long dirt roads. UltimateGraveyard was a perfect fit with over 300 acres of private desert landscape, located over a mile off the nearest highway.
Once the location was locked down, we assisted the Production's Executive Producer to secure local hotel accommodations, the Production trailers for the crew of 30, and the free permit from Kern County.
The production utilized a variety of locations on the property, including the dry lake bed area, cement tunnel under the railroad tracks, the plane shell and the dirt roads with the Joshua trees and mountain views as the backdrop.
See the impressive photos by Agnieszka Doroszewicz, in the gallery below. For more information on BMW's Z4 Concept car, check out the website.
If you are interested in shooting at our location, contact us! Also, follow us on Instagram to see what's new at @UltimateGraveyard.
Photographer: Agnieszka Doroszewicz c/o SeverinWendeler
Creative Director: Julia Obermeier
Production: MJ68 Productions
Model: Tony Thornburg c/o Modelwerk
Hair & Makeup: Mary Curran
Styling: Holly Copeland