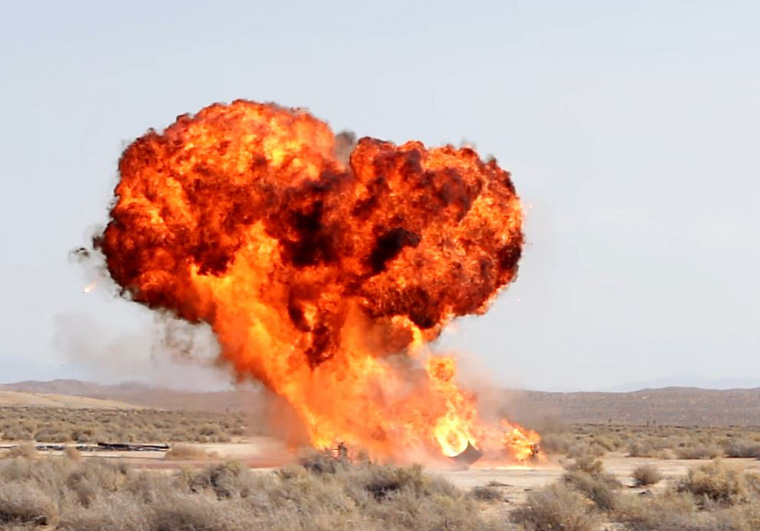 We received a call from our frequent renter RocketJump, who was collaborating with Loot Crate, for their latest Crate theme release. For this production, they needed a big desert location and wanted to know if they could blow up a car on our property. We've had other shoots with big fire effects before (check out The Dance's "Cheers" video), so we gave the go ahead and helped them secure the proper permits, Fire Safety Officer and Water truck.
With an amazing help from Special Effects Coordinator Tom Ceglia and his team, the explosion went off perfectly and the clients were thrilled.
If you have a production in need of a location that can accommodate special effects or other special needs, contact us. Also, follow us on Instagram to see what's new at @UltimateGraveyard.


Check out the final video and behind-the-scenes:
Written and Directed by Clinton Jones
Executive Producers – Chris Davis & Matt Arevalo
Produced by – Jamie Parslow
Starring:
Jimmy Wong
Clinton Jones
Daz Crawford
Holland Farkas